DJ Gear Hire

DJ Equipment Hire – PA Hire

DJ Gear Hire

DJ Equipment Hire – PA Hire
More individual items from DJ Gear Hire Manchester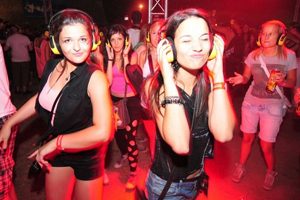 Silent Disco Hire
Your guests wear the wireless headphones and switch between music transmitted from three different smartphones / laptops / iPads / ect. Choosing which music they prefer to dance to. Great fun.  Packages are available with 10 up to 200 sets of headphones. more info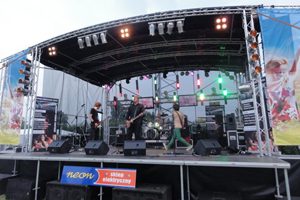 Outdoor Stage Hire
Our outdoor stage is 7.5m in length (almost 12m including the PA wings), 6m deep and 5.1m high. Ideal for a whole host of small to medium size outdoor events. The curved roof completely covers the staging area to keep the weather off. The stage erects quickly and is taken down even quicker. more info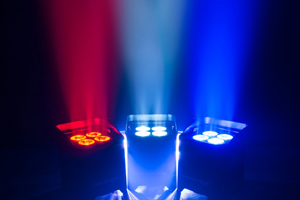 Wireless Uplighters Hire
Transform a room into something really special. Our wireless uplighting packages come with a controller to select your colour or run a sequences of colours. The uplighters are battery powered and connect to each other via wireless DXM. So no cables running across the floor. more info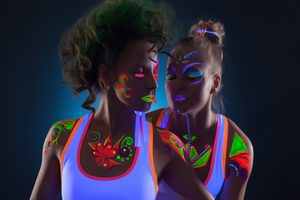 UV Parties
Our UV cannons give a full 400w of UV lighting and are just £20 +VAT each per night. Get some UV reactive body paint or make-up, ask your guests the wear UV reactive clothing. Turn up the music, turn the lights down low and you've got yourself a UV PARTY.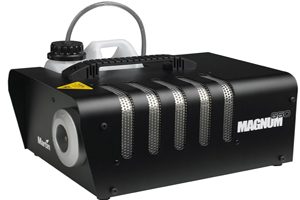 Smoke Machine Hire
We have a nice range of easy to use smoke machines and hazers from just £20 +VAT per night including 1ltr of fluid. Just plug in, wait for the machine to heat up, then press the smoke button.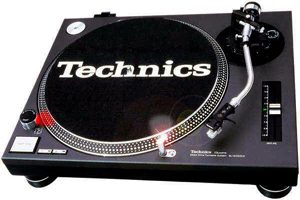 SL1210 Vinyl Decks Hire
We also have the world famous and DJ favouries, the Technic SL1210 Vinyl DJ Decks. Industry standard since the 1980's. Flightcased and just £60 + VAT per pair per night, or £80 +VAT with a DJ Mixer.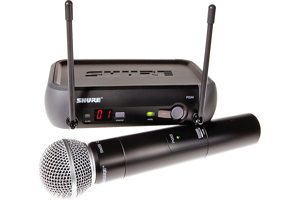 Radio Microphone Hire
The industry standard, the legendary Shure SM58 Radio Microphone. Supplied with the microphone, UHF receiver,  leads and battery, in a case. Just £25 +VAT per night.

Pioneer CDJs & DJM Mixers
We also hire the Pioneer CDJ1000, CDJ2000nxs (Nexus) and the new CDJ2000nxs2. Also the DJM900 Nexus Mixers. Industry standard, as favoured by all the top DJs. When only the best will do.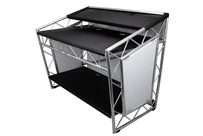 LiteConsole XPRS
The world's favourite DJ Booth. The LiteConsole XPRS has a real professional look with plenty of room for your Mixer, decks, CDJs and your laptop. The days of setting-up on a table are long gone. Hire is just £75+VAT per night.  more info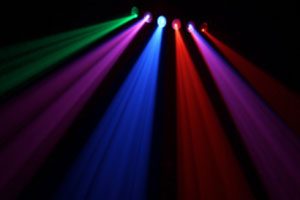 LED DJ Lighting Hire
DJ Gear Hire Manchester have a nice range of LED DJ Lighting to lift the atmosphere at any party. Once again these a fully automated just plug in and they dance along to the beat of the music. And just £15 +VAT each, per night.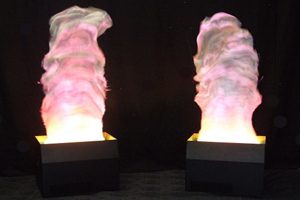 LED Flame Light effects
The LED Flame Lighting effect add the WOW! factor to any party. They look great placed at the enterance to the room adding grandeur to your party and looks just as good on the stage. A great price too at just £40 + VAT per pair, per night. Just plug them in and away they go.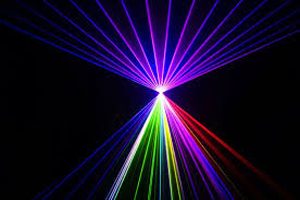 Laser Light Hire
DJ Gear Hire Manchester have a nice selection of fully automated lasers. They all look absolutly fantastic, but to show off the laser beams you do need a smoke machine. Lasers are from £20 +VAT  per night.